Walking in London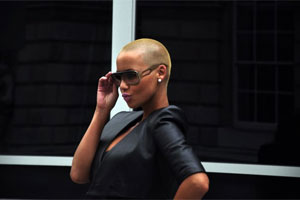 Where to go for a walk in London…
Simply walking around London is the best way to see the city and get a feel for its atmosphere and inhabitants. Visitors can take advantage of a range of themed guided walking tours or plan their own routes in advance taking directions from guidebooks and walking maps of London. Themes range from London's architecture to its history and from pubs to tours of film locations. French philosopher Guy Debord even invented psychogeography, the act of walking around an urban environment waiting for chance to make something happen and London is one of the best places to try it out - just head out the door and see where you end up and what happens en route.
London Where's
top walks in London:
Ad hoc
Just take a walk along the south Bank with its river view, historical buildings and cultural attractions or walk around Bloomsbury (possibly with a few places in mind to visit along the way).
Pub Crawls
Roll your own boozy route taking in the local hostelries with the help of a pub guide or take a more formal guided walk combining a visit to a couple of pubs with a themed tour illustrating a historic or cultural aspect of London.
Jack the Ripper tours
Take a walking tour of the east End of London in the footsteps of the infamous Jack the Ripper. It covers a mixture of the historic Victorian locations with the new regeneration of what was one of the poorest areas of London.
Literary Walks
Explore London's rich literary history and geography with walks and trails with a focus on authors like Shakespeare, Dickens and Blake. Visitors can take formal guided tours or make their own way in their own time.
Parks
For a major conurbation London is very well served for green spaces. Take a picnic and go for a walk around Hyde Park or Hampstead Heath with its stunning view over the city or head for the hothouses of Kew to see exotic flora from around the world.