Museums in London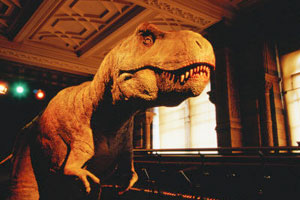 Where to go in London to be educated and entertained...
London has a wide range of museums to entertain and educate covering everything from science and technology to ethnography to the decorative arts and the history of warfare. South Kensington is home to a cluster of world-class museums, the Natural History Museum, Science Museum, the Victoria and Albert Museum, all within walking distance of each other. Entry to most museums in London is free, though special exhibitions may attract a charge.
Top five
museums in London:
Natural History
The Natural History Museum is a major cultural and educational attraction that documents the story of life on Earth. For over 130 years, it has been at the forefront of institutions pushing the boundaries of what a museum can be.
Imperial War Museum
The museum covers the history of conflicts, especially those involving Britain and the Commonwealth, from the First World War to the present day. It illuminates and encourages the study and understanding of the history of modern war and the experience of warfare for civilians and soldiers.
St John Soane's Museum
Sir John Soane was born in 1753, the son of a bricklayer, and died after a long and distinguished career, in 1837. He designed his house to live in, but also as a setting for his antiquities and his works of art. After the death of his wife in 1815, he lived there alone, constantly adding to and rearranging his collections.
Design Museum
The Design Museum is a world-class museum with an outstanding collection of contemporary design in every form from furniture to graphics, and architecture to industrial products. Over 200,000 people visit the museum every year.
Victoria and Albert Museum
The V&A Museum was established in 1852 to display examples of metalwork, furniture, textiles and all other forms of decorative art from all periods. It also holds an extensive collection of fine art with paintings, drawings, prints and sculpture, in order to give a complete history of art and design.
Tags: museum london, museums london, science museum, natural history museum, art museum, war museum, design museum, free museums london, art museums london, wax museum london, london museums and galleries. All photographs that appear on this web page are copyright their respective owners and London Where claims no credit for them unless otherwise noted.