London where?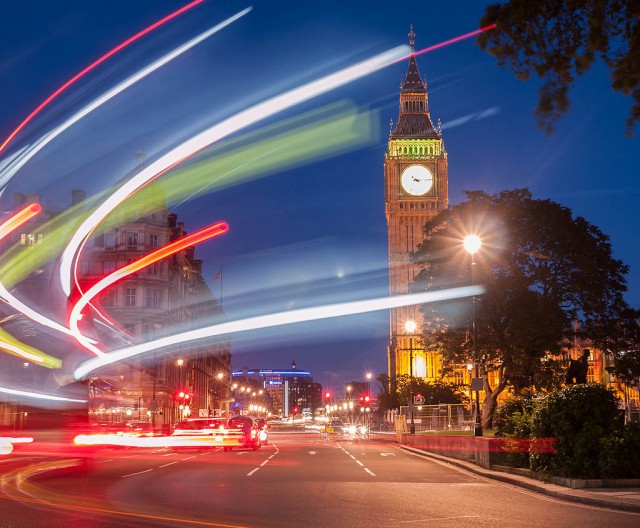 Welcome to London - a world-class
21st century city with a 2,000 year history. From Roman settlement, to capital of a vast Victorian empire to modern financial services centre, London has played many roles in its time – each leaving its mark and helping shape the modern global metropolis of eight million people spread over 600 sq miles.
London is packed with things to do and see, from eating and drinking to clubbing and partying, to a rich theatreland and some of the most comprehensive museum collections you'll find anywhere. To help the visitor make sense of this dazzling array of opportunities for pleasure, entertainment, fun and edification, we've put together a snapshot of places to go and things to see and do in the city.
Where? Just click on any of the categories to get a guide to how to make the best of a stay in the capital from the basics like where to stay and where to eat, to where to go for comedy or clubbing, to what to do with the kids and where to shop. You can plan a visit by researching hotels and developing an itinerary based around your particular interests or just dive in and find something that takes your fancy on the day.
Art

London is one of the world's major centres for the visual arts with everything from graffiti art to cutting-edge contemporary work to classical painting from renaissance masters. Venues stretch from public galleries like Tate Britain with its collection of British art, to the up-market commercial galleries of Cork Street to the edgy workshops and converted warehouses of east London. Art in London.
Attractions

Permanent treats include everything from a panoramic view of the city from the world's largest observation wheel, the London Eye, to traditional waxworks at Madame Tussauds, to the London Zoo, founded in 1847. You can also expect a seasonal selection of shows and festivals which cover everything from film to circus and food and beer, plus annual events like the Notting Hill carnival and Southall's mela. Attractions in London
Books

London hosts an array of bookshops from antiquarian booksellers to secondhand sellers, to specialists in comics and graphic novels. The jewel in the crown is the British Library with a collection of over 150 million items and regular themed exhibitions. There are regular book and poetry events and readings with contemporary authors in formal and informal settings. Books in London.
Comedy

London was at the forefront of the alternative comedy renaissance in the 1980s and features diverse shows from classic stand-up to surreal sketch, to on-the-edge improv. Enjoy top circuit comics at specialised venues like the Comedy Club or take a chance with emerging talent at pubs across the city.
Drinking

Normally drinking is lumped in with eating but London has such a vast array of bars and pubs that it deserves its own category. Places to drink in London range from the Victorian splendour of the Salisbury in St Martin's Lane, to chic modern roof terraces with exotic cocktails to revamped local boozers with real ale and food. Drinking in London.
Eating

Thirty years ago British cuisine was a bit of a joke for foreign visitors. That's now history as the capital can offer a smorgasbord of the world's food from South America to Japan. It features everything from Michelin-starred haute cuisine at LaGavroche to classic rustic Italian cooking, and authentic Indian restaurants to cheap and cheerful eateries. Eating in London.
Film

London has a range of picturehouses showing everything from the latest Hollywood blockbusters to arthouse and world cinema. The BFI on the South Bank runs themed seasons of classic movies and has an IMAX venue for 3D extravaganzas. A selection of film festivals runs throughout the year covering genres like Korean cinema or horror, with the highlight being the London Film Festival in October.
Hotels

Places to stay in the capital vary from the basic bed and breakfast to the sybaritic delights of the Dorchester overlooking Hyde Park. Centrally located hotels tend to be upmarket and correspondingly pricey and visitors on a budget are probably better off staying a little bit further out and travelling into the centre.
Kids

Visitors will find a host of family-friendly shows, exhibitions, workshops and other activities to amuse and entertain children (and their adults). The Museum of Childhood in Bethnal Green holds the V&A's collection of childhood-related objects and artefacts, from the 1600s to the present day and has a programme of free activities for kids.
Museums

London has some famous world-class public museums ranging from the V&A and Natural History Museum in South Kensington to one the world's oldest, the British museum with millions of artefacts in its collections. It also has many lesser-known but fascinating venues like Sir John Soane's Museum which are well worth a visit. The list of museums in London.
Music

Visitors can enjoy a rich programme of classical music and opera at major venues like the Royal Opera House or the Royal Albert Hall and at more intimate venues like St John's Smith Square. The city's myriad clubs and bars provide a rich mix of live sounds from folk and country to rock 'n' roll to dub-step and other urban sounds.
Nightclubs

Clubbers are spoilt for choice with every kind of nightclubs imaginable, ranging from the 2000-punter superclub to the grimy basement with off-the-wall sounds. Experience the soundtrack of New York, Berlin or Ibiza and listen to everything from techno, to glam rock to dubstep and all points in between. Nightclubs in London.
Property

If you're thinking of an extended stay in the capital take a look at properties to rent and buy. As with all major cities prices, space, facilities and quality vary greatly, though fast transport from the suburbs makes it possible to meet a range of requirements and price points.
Shopping

Shop til you drop at everything from classic department stores like Liberty's, high-fashion Bond Street boutiques, Knightsbridge's emporia, Oxford Street's chain stores to on-trend east London outlets. Browse vintage markets and thrift shops or drop into one-off chic-chic establishments.
Sport

London offers some top-class spectator sport with Premier League football at Arsenal's state-of-the-art Emirates stadium and test cricket at Lord's and the Oval. There's plenty of participatory stuff too, with everything from aikido to zumba for fun and fitness, and loads of open spaces for running and walking.
Theatre

One of London's biggest attractions is the variety of shows and plays on offer. Theatre-goers can choose from classic drama at the National Theatre, Shakespeare at the Globe, a range of serious works and fun musicals in the West End and experimental plays in small theatres and clubs. The Apollo Victoria Theatre in London's West End presents Wicked The Musical...
Transport

Forget the car - you can't get anywhere in a hurry and parking is an expensive nightmare. Public transport on buses, overground trains and tubes is excellent and there are plenty of black cabs and minicabs. Make sure you get an Oyster card for travel, even if you're only staying for a few days, since it's a big money saver.
Walking

Walking is the best way to experience any city and really get a sense of place. Take an ad hoc stroll along the South Bank with its river view and drop in and out of the venues like the Tate Modern, or take a guided walk around the City of London or a tour of some of Jack the Ripper's haunts.
London Where
As Dr. Johnson said as long ago as 1777: "...when a man is tired of London, he is tired of life; for there is in London all that life can afford." Over 200 years later, visitors from the first timer to the seasoned traveller can see what he meant and discover new aspects of the city to enliven even the most jaded palate.
All photographs that appear on the London Where web site are copyright their respective owners and London Where claims no credit for them unless otherwise noted. This information was accurate when it was published, but can change without notice. Please be sure to confirm all rates and details directly with the companies in question before planning your trip. Find out the full truth about the London Where privacy and cookie policy. London Where offers almost everything you might wish to see, do or experience in London UK.
London - the greatest of cities in the world!