The Fan Museum
Awesome fan collection plus displays of the art of fan-making.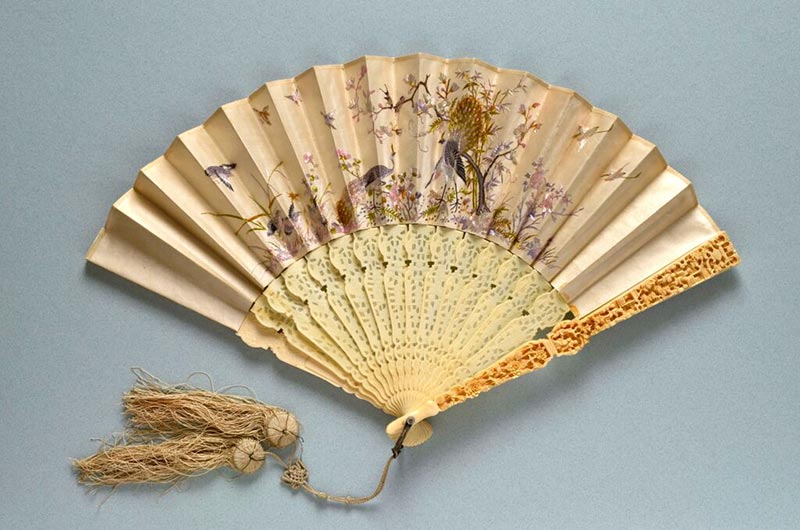 5,000 fans of the Museum
Permanent displays of the museum introduce history of fans through the centuries, beginning from the ancient times through the art deco to the latest trends of 21st century.
Continuously run exhibitions bring to us most exciting stories from the word of fans. An exciting collaborative exhibition between The Fan Museum and Hong Kong-based collector and philanthropist, Edwin Mok run from 05 September to 31 December 2015, Made in China, traces the evolution of Chinese export fan design from its emergence toward the end of the seventeenth century to its eventual decline in the latter part of the nineteenth century. It's a display of over eighty hand painted fans.
Museum throws its doors open after hours for an action-packed evening in frames of an event Museums at Night twice a year.
Fan making workshops are held on every first Saturday afternoon of each month. Participants make two fans, one of traditional Chinese shape and the other of funky 20th century design. Tea, coffee and biscuits are provided by the Museum.
The Fan Museum also does a lot of conservation and restoration work. It has own study and research facilities and a reference library.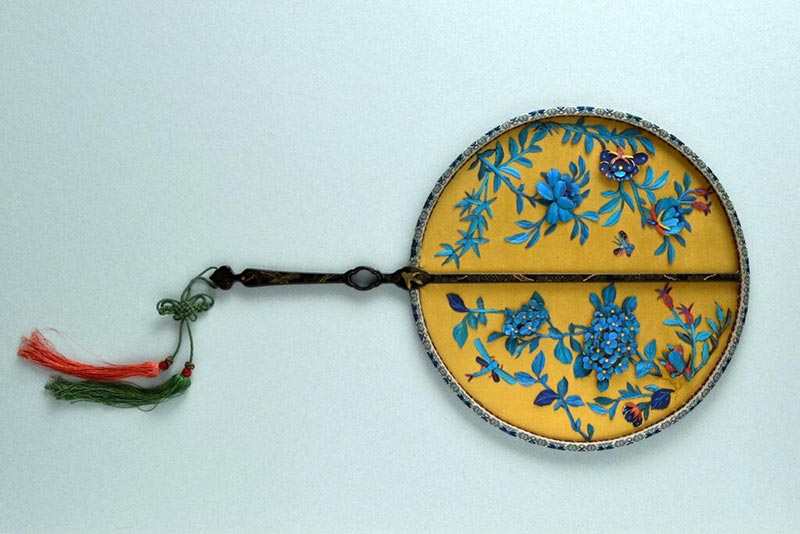 It's not just to please an eye, but you also can buy gifts, jewellery, greeting cards and real hand fans from the Museum's shop.
The Fan Museum holds over 5,000 fans.
Orangery
Daily Telegraph: "Best Value Afternoon Tea."
After seeing all that beauty, you can enjoy afternoon tea in a gorgeous muraled orangery! This unique garden room, with its elegantly detailed murals, exudes an enchanting atmosphere. Overlooking a 'secret' garden in the Japanese style, it offers the perfect space to unwind over a cup of delicious tea, which has garnered much praise over the years. Afternoon tea comprises tea or coffee with a scone, cream and jam, and a selection of freshly-baked cakes. Check out the availability and booking.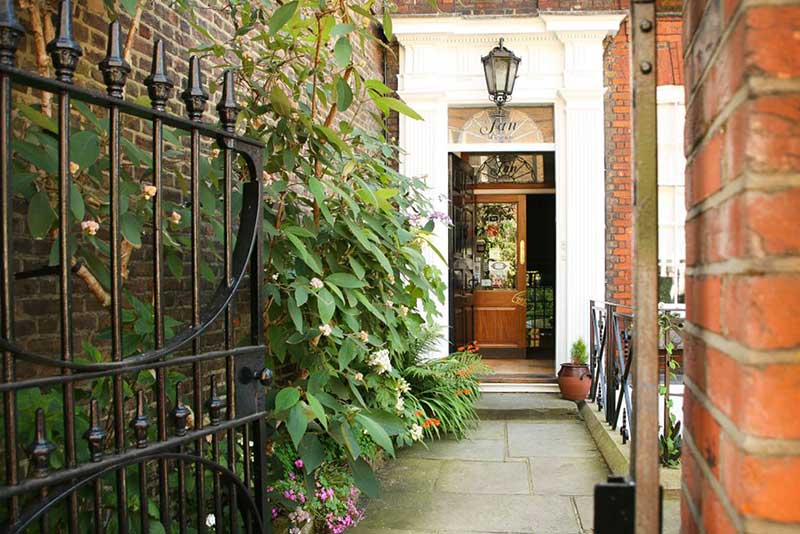 The nitty-gritty
What: The Fan Museum
Where: 12 Crooms Hill, London SE10 8ER
When: Tuesday to Saturday 11am - 5pm, Sunday 12pm - 5pm
Phone: 020 8305 1441
Web: TheFanMuseum.org.uk
Admission: adults £4.00, concessions £3.00, children of age 7-16 £3.00, National Trust Members have 50% discount across all admission categories, and free entry for children under 7, Art Fund Members and London Pass Members
Map: Find the Fan Museum on map
Visitor's reviews
Kathleen R ★★★★★
"Wonderful museum with a great value and very pleasant tea time experience! I highly recommend this place!"
Christine ★★★★★
"I have known about the Fan Museum some time but never quite got there. I am so glad I made the effort. There is a lot to learn and the exhibits are beautifully displayed in a lovely house. Their free to borrow guide book is very handy."
jsthomas011 ★★★★★
"Nice cup of tea and very nice scone, Victoria sponge and chocolate cake in the orangery. Try and sit by the window for a great view of the garden! The room is quite small so not too busy. Recommended! The museum itself is also small and can be seen in a couple of hours!"
Lauren ★★★★★
"A gem of a museum tucked away in a quiet Greenwich neighbourhood. This gallery is packed full of beautiful artwork."
Angelos Manousaridis ★★★★★
"A museum about fans. Ok, that might not sound so exciting, but this quirky little museum is very cute. First of all it is worth entering just to have a look on the building, its a lovely old house. Then there is the staff which is most helpful and cheerful. The exhibits are well documented, you can spend quite some time reading it all. And as a bonus, there is an extremely cute tea and coffee place at the back overlooking the garden, probably worth coming only for this!"
Find your way to the museum