Sick Leave UK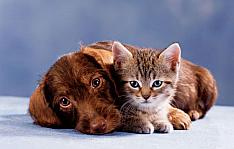 Sick leave rate, in UK on average each council worker took nine days worth of sick leave during 2010 adding up to a total of 976,874 days off work.
Some in the private sector see it as something that just wouldn't be tolerated in their world.
But councils deny that their employees are guilty of malingering, or taking duvet days. Mike Barker, Gateshead Council's strategic director of legal and corporate services, believes local authorities have higher sick leave rates because of the sheer variety of people they employ. To cut sickness rates Newcastle Council offers a subsidised gym membership and free physiotherapy sessions to its staff.
What is sick leave? Sick leave or paid sick days or sick pay is time off from work when workers stay home and address their health and safety needs without losing pay.
If the sick leave is seven days or less your employer may ask you to confirm that you've been ill. You provide a self-certification. This could be a form you fill in when you return to work, or form SP2 which you can get from GP surgeries or from the website of HM Revenue & Customs - www.hmrc.gov.uk/forms/sc2.pdf.
If you're off work sick for more than seven days, you will provide a fit note from your GP. Fit note is the informal name for the Statement of Fitness for Work. Fit notes replaced sick notes from April 6 2010.
Changing annual leave to sick leave. A worker can choose to change a period of annual leave during which they are sick to sick leave. Once the worker returns to work, they can then make arrangements to take the annual leave they 'missed' at a later date.
An employer pays Statutory Sick Pay (SSP) to staff who are on sick leave at least four days in a row, including weekends and bank holidays.
SSP was £81.60 by April 2011 rate.
The unemployed cannot claim Statutory Sick Pay.
Pet sick leave costs UK businesses £18 million every year as thousands of staff take 'pet sick leave'.
1.1 million pet owners called in sick last year because their dog or cat felt ill or had died, each took an average of 2.4 days off.
Returning from sick leave. Your manager should have a return-to-work chat with you when you come back to work. This chat should be informal and brief. These chats are meant to welcome you back, check you are well enough to be at work, update you on any news while you were off, identify the cause of the absence, discuss any help your employer can provide to ease your return to work, decide whether the sickness is work related and whether there's anything they can do to help.
Around 300,000 people a year are absent from work due to long-term sickness. A survey suggested 77% of GPs had admitted they signed people off sick for reasons other than their physical health.
More than half the population of Phillipstown is working, but nearly one in five is on sickness benefits. Three generations of the Harris family from Phillipstown, New Tredegar, are unemployed, with half on sickness benefit.