Eating out in London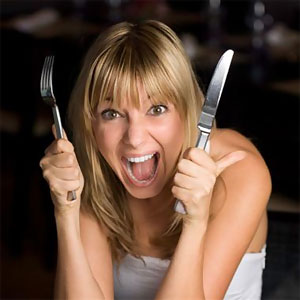 You will never tire of eating out in London as there are hundreds and hundreds of restaurants to choose from – for every taste, desire and pocket. London eats out every day and every night.
In London, the term restaurant almost always means an eating establishment with table service, fast food and takeaway outlets with counter service are not normally referred to as restaurants.
Eating out options
London has the whole range – bargain eateries, takeaways, organic and vegetarian corners, and exclusive and expensive Michelin-starred restaurants. And then of course the cuisines... London's multicultural communities have endowed the city's restaurants with very distinctive flavours, ingredients and spices. You will find classic and avant-garde French; Chinese, Thai and Japanese; traditional and modern Italian; "Indian" food from Pakistan, Bangladesh and Sri Lanka; Ethiopian, Egyptian, Nigerian and Moroccan delicacies; Lebanese and Persian dishes; Argentinian, Mexican and Colombian meals; and of course, British food – traditional and experimental, to be sampled in great venues or gastronomic pubs. Some eateries are spread out in the city; others are conveniently located in specific roads or areas. For Chinese delicacies, all you have to do is visit Chinatown; to taste Lebanese food, walk down Edgware Road and follow your nose... eating out in London by BBC.
Fine restaurants
Dine at The Ritz and experience one of the best restaurants in London. Tea at The Ritz Hotel on Piccadilly costs just £37 per person and is the quintesstial of the English experience. For parties of 6 or more, full payment is required one week in advance of the event – this payment is non-refundable.
British food - Borough Market
British food. Borough Market gives the lie to every cliché ever written about British food. Every Friday and Saturday, around 60 of Britain's best food producers gather under the railway arches to sell food of outstanding quality. On the many stalls, you'll find plenty of choice for fresh bread, chocolate, meat, fish and game, as well as prepared snacks and foods that will keep you happy for the rest of the day. Borough Market, Borough High Street, SE1. Tube: London Bridge.
A taste of Africa - South London
A taste of Africa. At the Elephant & Castle Shopping Centre there is a stand which sells African snacks like suya, which are beef chops with pepper, dipped into ground nut paste and grilled on charcoal, and also plantain fritters.
On Camberwell Road, Peckham High Street and Old Kent Road there are numerous restaurants. For starters, order fried snails, a speciality from Nigeria, Ghana and Benin. They are seasoned with onions and red chili pepper. Try pondu soup, a central African dish. Cassava leaves are cooked with palm oil, fish, prawns, and crayfish. Or goat head pepper soup – it's absolutely fantastic. It's seasoned with thyme, ground red chili pepper and various leaves from Nigeria and Benin. Jollof rice is also very popular – a rice with vegetables. They blend chili pepper, tomato paste and onions and fry it in palm oil, then boil it all with rice and vegetables. Some people add snails and fish to enrich it. Others prefer beef. Tuwon shinkafa is rice cooked and mashed into a dough. It's delicious served with pumpkin soup, flavoured with periwinkles, spinach and a sour indigenous leaf.
Chinese delicacies - Chinatown in Soho
Chinese delicacies. Chinese restaurants in London combine all Chinese cuisines to appeal to the English palate. One of Soho's most famous dishes is the Crispy Aromatic Duck which in London is deep fried, making it easier to eat – the meat can be shredded with a fork and there are no bones. It's served with pancakes, Hoisin sauce, spring onions and sliced cucumber.
Another well-liked dish is Sweet and Sour Pork.
Dim sum, small steamed or fried savoury dishes, enjoyed with Chinese tea. For those who want to be adventurous with dim sums, they should try salmon fish head in black bean sauce or chicken feet – very tasty but it could be a challenging experience for some nowadays.
Then there's congee, boiled rice that can have preserved egg and lean meat or pork. According to the Chinese medical practitioners it's very good for your body. Chinatown in Soho, London W1 and WC2. Tube: Leicester Square.
Indian curry - all over the city
Indian curry. Chicken tikka masala, chicken tikka (chunks of chicken) marinated in spices and yogurt, then baked in a tandoor oven, served in a masala (mixture of spices) sauce, is a true British invention and national dish. A curry is the generic term for almost any kind of meat or vegetable cooked in a spicy gravy. Today it is impossible to imagine a high street in London without an Indian restaurant offering curry.
A couple of miles north of Portman Square is Drummond Street, where one can find Indian sweets; the finest fish curry, which is called maharashtrian bhelpuri, and, of course chicken tikka masala. Drummond Street, London NW1. Tube: Euston.
When it comes to sheer volume of restaurants, nothing can beat Brick Lane. Almost every other shop has been transformed into a curry restaurant, decorated with flashing neon lights. You can find inexpensive curry meals and you will be allowed to wash it down with your own pint of beer. Brick Lane, E1. Tube: Aldgate East.
If you love the hot Punjabi food, you will have to visit Southall in west London, endearingly called Little India. Like any traditional Indian bazaar you can have freshly made hot jalebis for morning breakfast or samosa and aloo ki tikki as afternoon snacks. In the evening, have a pint in the Glassy Junction – the only pub in England that accepts payment in India Rupees. The Broadway, Southall, UB1. Rail: Southall Rail.
Latin American flavours - South London
Latin American flavours. There are a couple of Colombian restaurants in Brixton Village, Santafreno in Brixton market. La Marzoca, a South American restaurant on Brixton Road. Buen Ayre, authentic and very popular Argentinian restaurant on Broadway Market serving the best parrillada in town. El Rincon Latino, Spanish-Colombian tapas in Clapham, with some unusual Colombian choices like fried cassava served with Ají (chillies) and guacamole, and veal empanadas (patties).
Lebanese treats - Edgware Road
Lebanese treats. Edgware Road, sometimes called Little Cairo, is populated by Arab restaurants ranging from smart to quite informal eateries. Eclectic crowd puffs shisha in coffee shops till late. Some places close at 3am; others are known to close when guests leave. Try batinjan makdous, aubergines that have been filled with walnut and garlic; and kibbe, small mouthfulls of minced lamb, cracked wheat and pine kernels, either baked or deep-fried. The warm shawarma sandwiches. They offer marinated lamb or chicken, roasted on a skewer, combined with tomatoes and lettuce, and wrapped up in Lebanese bread. Kafta is a tasty alternative – grilled minced lamb, combined with parsley and pine kernels. Edgware Road, London W1 and W2. Tube: Marble Arch or Edgware Road.
Spanish cuisine - West London
Spanish cuisine. Portobello Road has a variety of outstanding Spanish restaurants. A wide variety of tapas or starters are readily available, such as patatas bravas or spicy potatoes, gambas al ajillo or prawns fried in olive oil and garlic, pimientos rellenos con carne o mariscos - i.e. peppers stuffed with seafood or meat - and the famous tortilla española. Most restaurants serve tortillas but to find the perfect one can be quite tricky. The classic tortilla is made out of fried potatoes and eggs; onions are optional. Portobello Road, London W2, W10, W11. Tube: Westbourne Park or Notting Hill Gate or Ladbroke Grove or Bayswater.
Street food and other eating out
Street food as a ready-to-eat food or drink can be found in public places such as a street, market or office front by a hawker. The daily street food market kicks off at about midday and continues until early afternoon. A small out door salad stall on Goodge Street sells around 200 lunch portions @ £4 each every workday. There are countless of mobile food points in London.
Eating Out is the name of a 2004 gay-themed romantic comedy film. After getting dumped by his slutty girlfriend, Caleb falls in love with Gwen. However, thanks to Caleb's roommate, Gwen thinks he's gay and sets him up with her roommate, Marc...
How to Eat Out, Lessons from a Life Lived Mostly in Restaurants is a book by Giles Coren. Bad waiters, bum tables, little rip-offs, big cons, old fish, cheap meat, yesterday's soup and tomorrow's gastroenteritis... Coren tells you how to avoid the lot, and even come out of it with free champagne and a dish named after you by way of apology. It doesn't matter if it's fish and chips, takeaway pizza, a medieval banquet with Sue Perkins or a slap-up nosh at the Hotel de Posh, there is always a right way and wrong way to do it.
Eating Out. John and Fiona go to east London for something to eat. They go to a curry house in Brick Lane - an area well known for its history of immigrant communities. Today, it is populated by a Bangladeshi community that has popularised Indian restaurants in the area. According to the Curry Club of Great Britain there are 8500 Indian restaurants in the UK, and of these, more than 8 out of 10 are owned by Bangladeshis. So, with this huge Bengali community, it must be a good place to get a curry? You might think so, but in fact, these restaurants offer huge menus. The sauces are often bought in large catering packs, they are made for Western tastes. A dish in one restaurant may taste exactly the same as the same dish in a restaurant down the street. If you want to find more authentic food, look for the restaurants that are not full of people in suits drinking pints of lager with their dinner. Look for the places with the small menus, where there are more Islamic customers than Western. In your search for a more authentic curry, you could try areas such as Wembley in the north, or Southall in the west. Smoking or non-smoking, do you want a table where you can smoke? Nothing is the same any more.
Briton's eating habits 2010, coincided with a rise in spending power:
2077 million meals eaten out in 2010 at restaurants, take-aways, pubs and hotels.
£33.5bn was spent on food and drink in 2010.
29% of all food and drink consumed is from dining out.
Looking for an Italian restaurant, a Chinese restaurant or a Thai restaurant in London? Or perhaps Bánh Mì Bay, a friendly café on a busy Bloomsbury road, an enjoyable place to eat. The focus here, as their name suggests, is on the Franco-Viet baguettes called banh mi - light, crisp baguettes filled with delicious morsels ranging from chargrilled pork to Vietnamese sausage, freshened up with pickles and coriander. Enjoy London on a plate!
---
Tags: eating, eating out, eating out in london. All photographs and text that appear on this webpage are copyright their respective owners and London Where claims no credit for them unless otherwise noted.