Museum of Childhood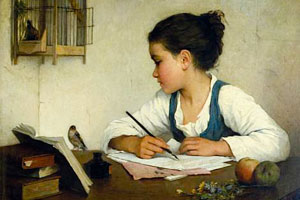 The Museum of Childhood houses is home to the UK's national collection of childhood related objects. The Museum of Childhood is regarded as one of the finest museums of its kind in the world. Spanning the 1600s to the present day, the collection of the Museum of Childhood features toys, dolls, dolls' houses, games, puppets, nursery, children's clothing and furniture. The Museum of Childhood is located in Bethnal Green (Central Line - Zone 2) and is a branch of the Victoria and Albert Museum. Entry to the Museum of Childhood is free.
There's lots of things for families and adults to do every day at the Museum of Childhood. Get creative with Art Smarts and explore the collections with exciting tours and trails, as well as drama and storytelling sessions. Build your own toy and then help it get safely back to the toy box. Mind the bad toys - they will suck your energy! From The Child in the World to The Big Toddle. From The Tiger Who Came to Tea to Mog and Pink Rabbit.
The Museum of Childhood aims to encourage everyone to explore the themes of childhood past and present, and to develop an appreciation of creative design through Museum of Childhood inspirational collections and varied public programme.
The Museum of Childhood welcomes over 400,000 visitors through its doors every year.
The V&A Museum of Childhood is one of London's best-loved museums. The Museum of Childhood, which opened in 1872, is a magnificent Victorian building boasting remarkable spaces and many original 19th century features, including the elegant and historic Marble Floor.
What: The Victoria and Albert Museum of Childhood
Where: Cambridge Heath Road, London E2 9PA, UK
When: 10.00-17.45 Monday-Sunday (last admission 17.30)
Admission: Free
Map: Find the Museum of Childhood on a map
Comments on Museum of Childhood
---
Museum of Childhood review: nanny
A wonderful free museum - perfect entertainment for my toddler, with sandpit, interactive light display, lots of toys to sample, and loads to look at in the exhibit cases. They also had a computer dance game set up; hilarious watching the little ones have a dance off! Highly recommend, and can't believe it's free.
---
Museum of Childhood review: Steven
Lots of old toys. Interesting from a nostalgia point of view...
---
Museum of Childhood review: Alexandra
We're pretty lucky in London in that virtually all of the major museums are child-friendly. But the Museum of Childhood is definitely the most welcoming museum I've been to in London. I went along for The Stuff of Nightmares exhibit – basically an art installation inspired by nightmares and fairy tales. The best part? It was put together by local kids working with an artist, and it was excellent. If it isn't already over, the Judith Kerr exhibition is well worth a look too. If you don't like the idea of kids playing and generally running feral in a museum, then maybe give this one a miss. I went with a fellow grown-up and the noise didn't bother us, but maybe keep in mind that this isn't a hush-hush sort of museum. And you can guarantee that, if you go during the week, there'll be at least one school trip booked in
---
Tags: museum of childhood, museum of childhood london, v&a museum of childhood.