Black and ethnic minorities
Which boroughs of London win with richness of black and ethnic minority?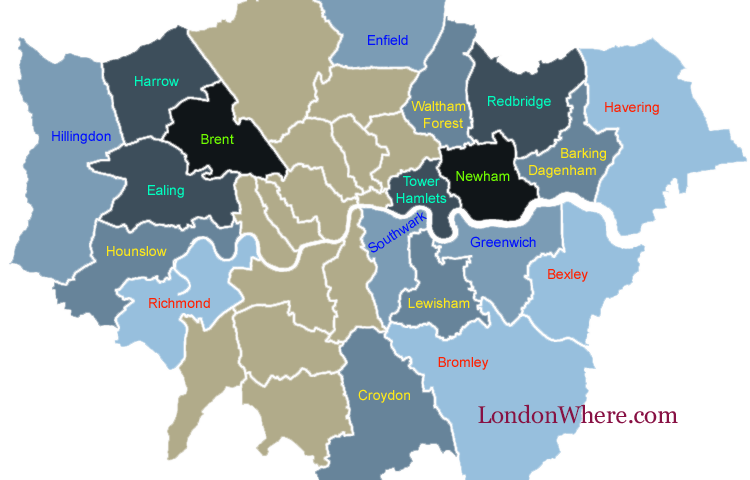 London is a diverse and cosmopolitan city. All cultural and ethnical backgrounds of world are proudly represented here.
Clear winners by richness of diversity are boroughs of Brent and Newham where over 50% of population are black and ethnical minority, with no particular ethnic group dominating. Newham has the second highest percentage of muslim population in Britain at 32%. The borough's motto is: "Progress with the People."
Those two leaders are closely followed by Tower Hamlets, Harrow, Ealing and Redbridge. The most welcoming in this group is Tower Hamlets where ethnic communities can thrive in their own areas street by street. Not surprisingly the population also is growing fastest in the Tower Hamlets.
More than 50% of black and ethnic origin will be achieved in neighbouring boroughs of Lewisham, Barking & Dagenham, Croydon, Hounslow, Waltham Forest by the end of 2016.
Next decade Southwark, Enfield and Hillingdon, followed by Greenwich intend to catch up with the 50% mark.
Definite loosers here are Bexley, Bromley, Havering and Richmond where currently less than 20% of population can say they represent diversities.
By year 2038 half of London will have black or ethnical minority background.